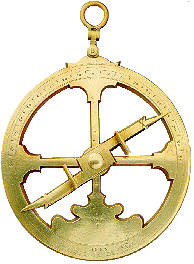 Astronomy is one of the most demanding fields for the binocular manufacturer. It is here that well designed optics really stand out from the crowd. In order to see faint objects or discern details on the planets it is vital that your binoculars have the correct lens coatings. Cheaply made binoculars won't transmit enough light for good observation.

It's in the field of astronomy large binoculars really come into their own. 100mm objective lenses gather four times the light of 50mm lenses found in the most commonly used binoculars. This greatly increases the number of deep sky objects one can observe and improves clarity on closer subjects.

Most of the binoculars recommended for astronomy have level IV coatings, this makes them slightly more expensive but gives far greater contrast, brightness and reduces colour shimmering to an absolute minimum. You'll be impressed!

Large objective lenses have one major disadvantage for the astronomer, weight. This is aggravated by the fact that such binoculars are much longer than normal and weight at a distance produces a higher turning moment which the observer's hands must counteract.

There are two approaches to this problem. The first is lightweight models, made to weigh as little as possible whilst still retaining tough construction. Secondly, almost all medium and large binoculars can be tripod mounted - this is the optimum solution. Giant binoculars have built in tripod mounts and a solid central bar to ensure perfect collimation. Other models offer an inexpensive tripod adaptor bracket - a feature not found in many poorer designed models.

Until you've viewed the heavens with both eyes and good quality optics you've barely started to explore! Many astronomers find binoculars give less eye strain than a telescope and are far more comfortable to use.

There's the added bonus that the image is the correct way up! This makes it much easier to navigate through constellations and is less confusing than telescope observation for those new to astronomy.